JUST IN: Shopping Bag / Common Projects & Martin Margiela
New season, new bags... The Common Projects Shopping Bag is made with buttery soft nappa leather and has buckled adjustable hand straps. It has enough room (and even a pocket) for your laptop, some magazines, and a few odds and ends, and the leather texture will patina nicely after some use. The simplicity of this bag will never be out of fashion. As you may have experienced before, small objects such as phones, wallets, keys and pens are easy to get lost in the big bag. You can keep those items in this bags detatchable pocket with snap buttons. We have it in black and tan, so please take a detailed look by clicking on the images below.
-------------------------------------------------------------------------------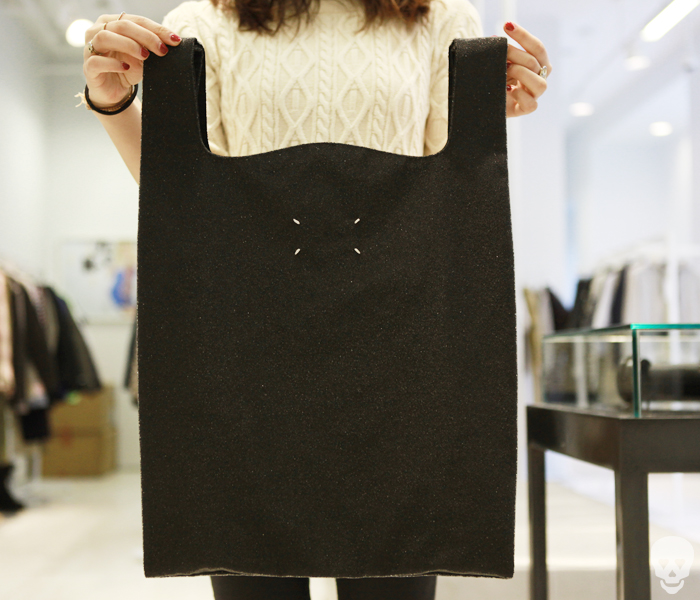 Speaking of "shopping bags", check out the new version of Martin Margiela's well-known Furoshiki bag. The shape of the bag is taken from a standard plastic shopping bag, which gives the bag humorous and unique character. Of course, what makes the difference is Margiela materials and craftsmanship. This bag is made from a tiny beads arranged on leather to replicate stingray texture. The glass beads also slightly reflect light, so you bring the sparkle where ever you go, and it has a big capacity. If you are looking for something different, you will love this bag. Check the images below for a close up view of the bag!