One Day in New York
I can't believe that our MENS FW'10 buying trip is half way through already. I realized that there's not enough time to do things I want to do.
Mr. Yoda will take over our rest of mission, when he arrives in Paris.
I had a great time in New York during this buying season. Here is some great news for you!
We will  start to carry knitwear from WENDI REED's, and  Robert Geller in our Hawaii and New York store for FW'10.  Mr.Yoda fell in love with them so much.  We saw Robert Geller himself during our appointment. He is a perfect gentleman, just like his collections. The production of his line is located in Japan, that is why his collections are high quality. We love his second line also which uses sweat materials.
And we'll carry COMMON PROJECTS  this season as well.
In addition one of JP brand will start their market, and our AR New York store will sell debut their US collection exclusively. Stay Tuned.
Till then, please look for our new FW'10 collections soon♪
PS..
I had one day off in New York!!!  I took these photos on my "One Day in New York".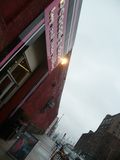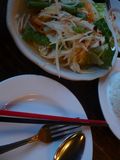 I visited a Flee market in Brooklyn, and enjoyed gazing at the vintage clothing on display.  I'll tell you later what I got!!
It was not enough time to visit to MOMA 's TIM BURTON exhibition, but I saw a Futsal game (indoor soccer), guess what? Who is No.13? (Click a photo above).
After, we had dinner with Alexander Yamaguchi , actually he is Mr.Yoda's long time friend.
I had a really great time.... in New York